It's been in hiatus for a while now - but getting ready to start again. AND YET - despite being in hiatus - turns out it has a 'global ranking' in the top 3%. Really? What the hell are the other 97% doing? And who are 'ListenNotes'?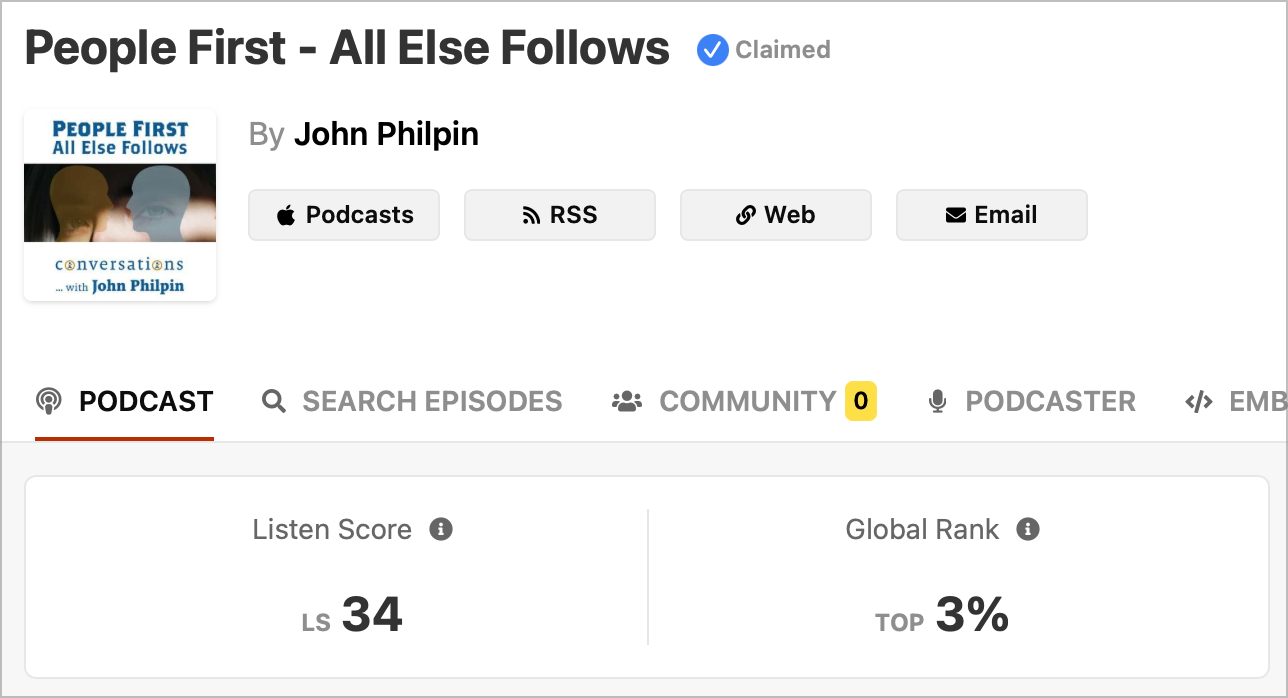 As an example comparison - Core Intuition is in the top 1%. (Now THAT makes sense.)
All this to say that if you used to follow my podcast - know that it is now in a different place - so do please subscribe. It can be found here.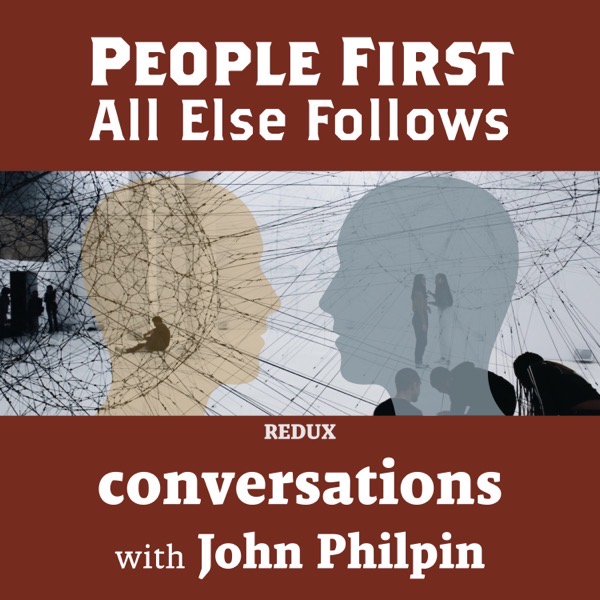 Interesting side note …. There are a LOT of People First Podcasts - and even with the hiatus - apparently still doing better than most.
---
Side Note: The image featured on the cover art is by Alina Grubnyak on Unsplash here